Welcome to an FMO built on Great Service, Intentional Case Design, and Elite Training.
Welcome to an FMO built on Great Service, Intentional Case Design, and Elite Training.
It's time to turn more of your leads into sales!
Chances are, like most agents you're overworking and under producing. But it doesn't have to be this way.
Here's how Retirement Realized Financial is helping agents all across the country take control of their business and write over $1M per month in annuity production
Elite Training
Free access to the top annuity training system in the nation. An A-Z breakdown of the process that's helped principal agent, Chad Owen, write over $269M+ in solo annuity production since 2008.
Marketing & Leads
Tired of IMOs hounding you to try this lead system or that? At Retirement Realized Financial we have a holistic approach to leads that keeps your goals top of mind.
Top Carriers
Increase your product offerings with 90 of the Nation's top Insurance Companies for Life and Annuity products. You shouldn't need to piece your contracting together! Consolidate your contracts and get access to every carrier under one roof.
High Comp Rates
You deserve to make money in your business, so we provide very competitive compensation and don't cut into your pay in any way, shape, or form. Get paid directly from the carriers so you can get paid faster!
Trackers
Keep track of your business analytics and lead efficiency through our detailed agent trackers! Through a simple form, we'll keep track of all of the important details in your business so that you can focus more time on selling and prospecting and less time on complex spreadsheets.
Portal
Access our agency portal, where you'll find information about all of the insurance carriers available to you. Explore our annuity software to compare prices, check rates, use our calculators, study underwriting guidelines, easily get appointed, and more.
Professional Branding for Professional Agents
Ensure that your brand makes you stand out from the crowd. Professional branding can improve perception while increasing production and efficiency. Does your branding represent the excellence you claim to have?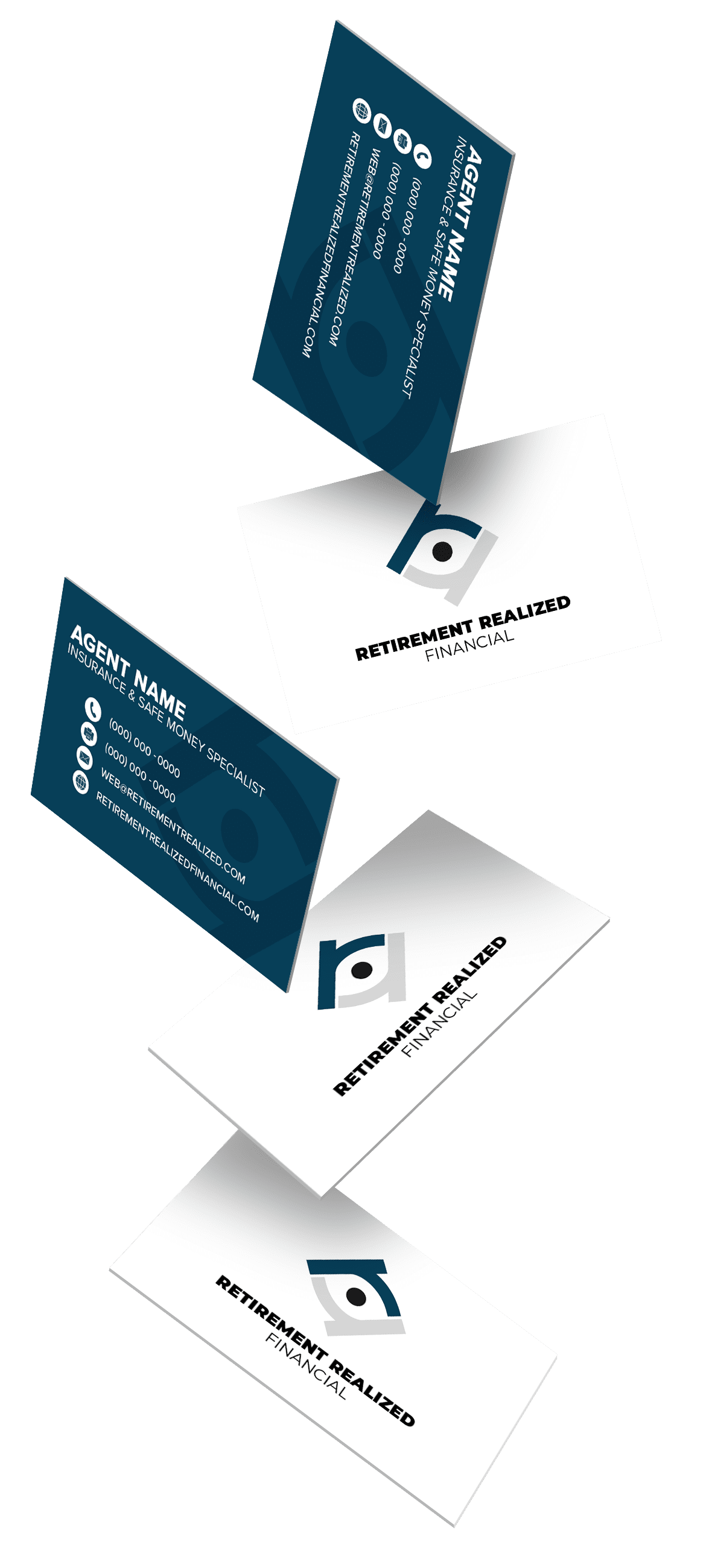 Learn more about Retirement Realized Financial by scheduling a call with our team!
WHAT ARE THE AGENTS SAYING?